Evan Stewart
is a Ph.D. candidate in sociology at the University of Minnesota. He earned a BA in political theory and social policy from Michigan State University and an MA in sociology from UMN. His research on political culture and public opinion, especially on the political impact of the growing non-religious population in the United States, has appeared in journals such as
Social Forces, Social Currents,
and
The Sociological Quarterly
. Evan serves as the graduate editor at The Society Pages, and has worked as an Edelstein Fellow with the American Mosaic Project and an Interdisciplinary Doctoral Fellow with the UMN Center for the Study of Political Psychology.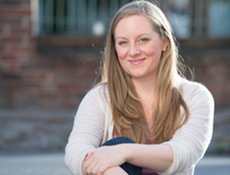 Lisa Wade, PhD
, is the editor and principal writer for Sociological Images. Born and raised in California, she earned a BA in philosophy from UC Santa Barbara, an MA in human sexuality from NYU, and a PhD in sociology from the University of Wisconsin, Madison. She is now a tenured professor at Occidental College in Los Angeles. Her most recent book, 
American Hookup
, is an open-minded, compassionate, and unflinching account of the new culture of sex on campus. She is also the author of the bestselling textbook 
Gender: Ideas, Interactions, Institutions
, with Myra Marx Ferree, and the co-editor of 
Assigned
, a book about life with gender. She is currently working on what she hopes will be a rousing, tide-turning take on the introduction to sociology textbook. You can join Lisa on
Twitter
,
Facebook
, and
Instagram
. Or, you can visit her
website
for her curriculum vitae, syllabi, information on public speaking, and more.